Latest
'90 Day Fiance' Star Ashley Martson Accuses Jay Smith of Cheating on Her Again, Hints at Divorce
By
|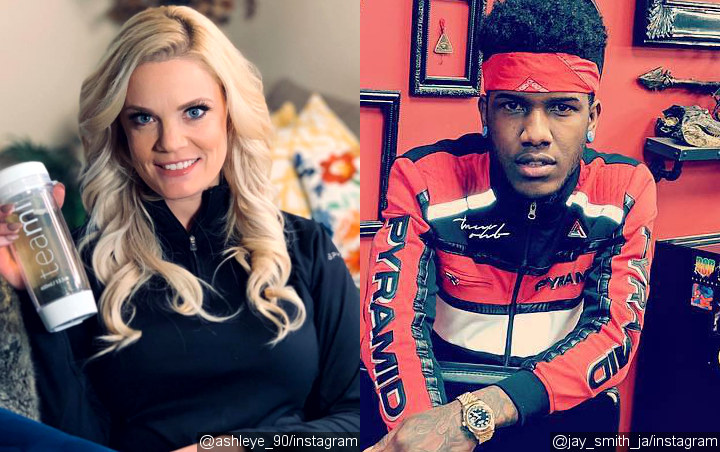 Taking to Instagram Stories, the blonde star claims that her Jamaican husband takes her car to a strip club despite not having a license and spends her money there.
AceShowbiz –
Even after calling off their divorce earlier this year, it seems like Jay Smith is still cheating on his wife Ashley Martson. And the blonde star was apparently so done with her Jamaican husband's cheating behavior that she decided to take shots at him through an Instagram Stories post that she shared on Monday night, April 15.
Taking to the photo-sharing platform, she claimed that Jay took her car to a strip club even though he doesn't have a driving license. In addition to that, he apparently used Ashley's money to have fun there. "It's all fun as games until your a** gets deported. Have fun at the strip club with MY money and MY car you're driving around without a license!" she wrote on a picture of what appeared to be a living room.
She also added the words, "Bye Felicia," and "Cancelled" on the image.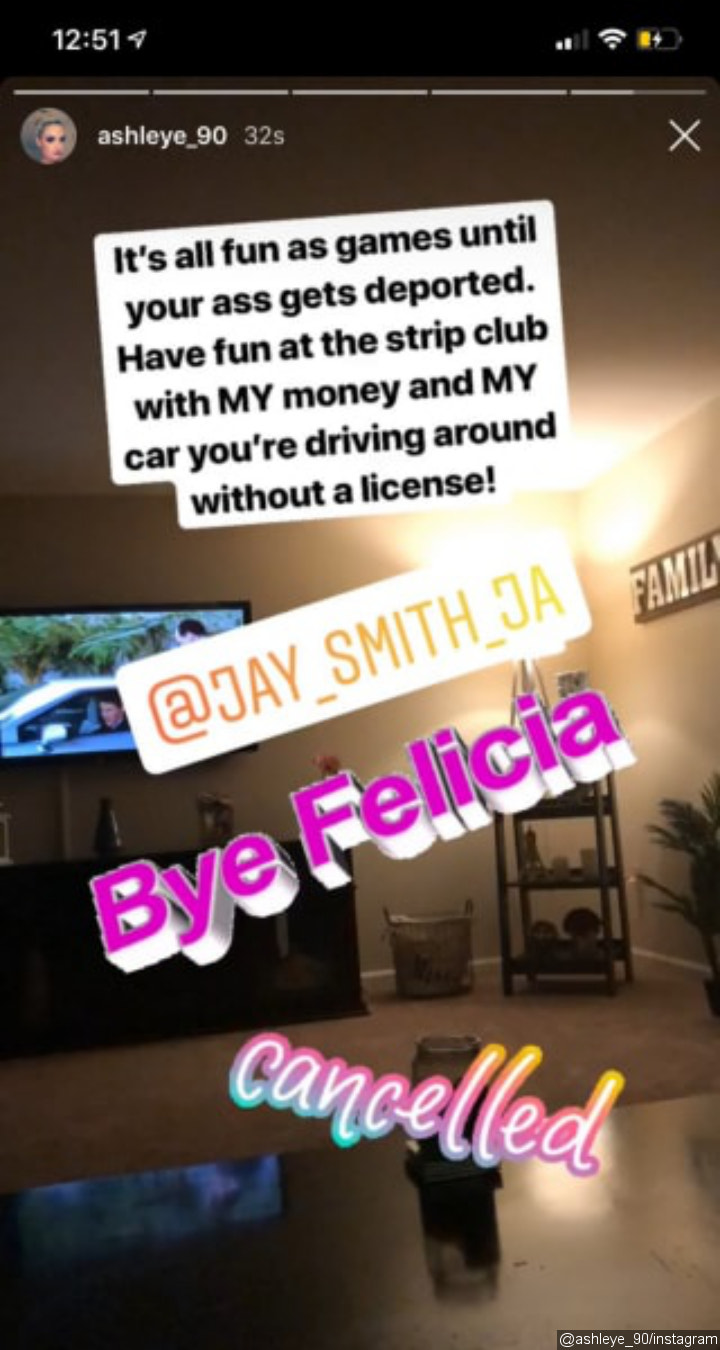 Ashley Martson accused Jay Smith of taking her car to a strip club and spending her money there.
Ashley apparently wasn't satisfied enough with her attack as she wrote on a second post, which featured the same image, "For all you thirsty girls in my soon to be ex husband inbox he's all yours. Please do me the favor and take his nasty a** off my hands." She added a meme which suggested that she had moved him to "trash."
Looking at her post, it was only natural for people to think that Ashley was hinting at a divorce, and a source said to InTouch Weekly that she was "indeed filing for divorce after catching Jay cheating yet again." The insider added, "She has reached her breaking point. And this is the final straw. She feels like she was an opportunity for him. She is hurt and disgusted."
The source then added that while Ashley was "saddened" by his infidelity, Jay would be the one who gets in trouble should she proceed with the divorce. "Due to him not being a citizen, he could potentially be deported," the insider noted.
Ashley, who appeared in season 6 of "90 Day Fiance" with Jay, first filed for divorce from him on January 11, but eventually withdrew the paperwork weeks later.
Next article


Kristin Cavallari Defends Controversial Story of Jay Cutler Sucking Her Breasts to Unclog Milk Ducts