Latest
Report: Porsha Williams Lets Dennis McKinley Back in Her Mansion
By
|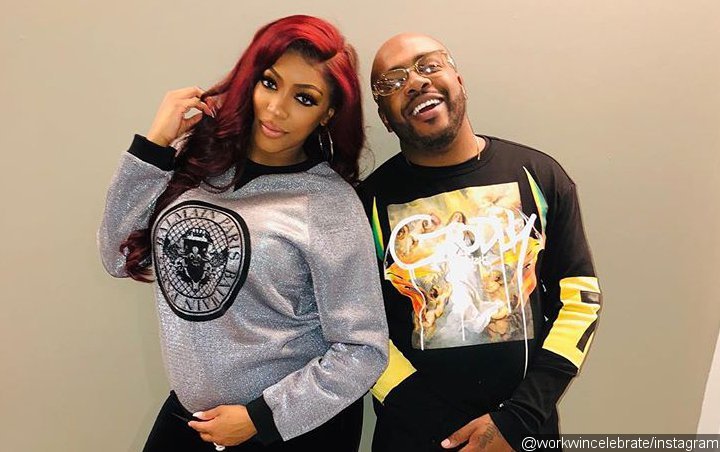 The 'Real Housewives of Atlanta' star shares a video of her adorable baby Pilar Jhena who is snuggling to a man's arm that many believe is Dennis', judging by the arm tattoo.
AceShowbiz –
It seems like Porsha Williams and her estranged fiance Dennis McKinley are getting back together. After it was reported that the two called off their engagement two months ago due to Dennis' rumored infidelity, the pair appeared to be reuniting for the Fourth of July in adorable video of their baby Pilar Jhena.
The video saw Pilar snuggling to a man's arm while Porsha could be heard cooing in the background. The video didn't feature the man's face but the tattoos on his arm looked exactly like those of Dennis'. "Happy 4th yall! @pilarjhena #unbothered," so "The Real Housewives of Atlanta" star wrote in the caption.
While fans were gushing about how adorable Pilar looked in the video, some others couldn't help but point out that "Zaddys home." Another user, however, sounded not too happy over their reunion. "Be strong sis! We see his arm! It's not the day you have him on, it's the days you don't share him! He's only sorry because he got caught! There are others! Protect you cooch!" the person urged Porsha.
MTO News shares Dennis is indeed back in Porsha's mansion following their tumultous relationship. After rumors of him cheating on the reality TV star, it was reported that Dennis moved out and stayed in his old apartment.
Rumors of their rocky relationship first emerged last month after Porsha and several members of her family started unfollowing Dennis on Instagram. She followed him back hours later only to unfollow him again recently.
At the time, the businessman was accused of abusing his ex and baby mama as well as of cheating on Porsha with "WAGS Atlanta" star Sincerely Ward. Both Dennis and Sincerely denied the rumors and Dennis revealed his plan to take legal action against YouTuber Latasha Kebe, who first reported the alleged infidelity.
"My attempts to ignore this slander have only empowered Latasha Kebe (a.k.a. Tasha K) to create more false accusations. I am currently taking legal action and am currently being represented by Michael T. Sterling of Dreyer Sterling, LLC," he said in a statement. Sincerely also debunked the rumors, saying, "I don't even know if we've even been in the same room together."
Next article


Young Buck Unfazed by 50 Cent's Troll Over His Sexuality